11/03/04
Got some more work done on the motor, including removing all bearings from castings, disassembling heads, finishing crankcase prep, and preparing the crank for delivery to the grinding shop.
notes:
all valve guides worn beyond spec.
two valve stems show galling and require replacement
valve seats look good, will refinish with Newway cutter then lap
tappets are too far worn for me to resurface, will send out for radius grinding
sludge trap was dirty, but not clogged
cylinder & pistons are at block shop for bore & hone job
quadrant plunger spring retainer cap appears to have been hit badly - would not remove with heat and impact. Seems good idea to leave in place as replacement of the spring is not often required, and you can still get to it by removing inner trans cover. Older motors required this anyway.
cleaned and finished castings with walnut hulls - nice appearance and less risk of abrasive contamination
rocker box studs and nuts were damaged, and unsalvageable. Will tap boxes to 1/4-20 and install NF/NC studs
Here are some pics:
Sludge tube right after removal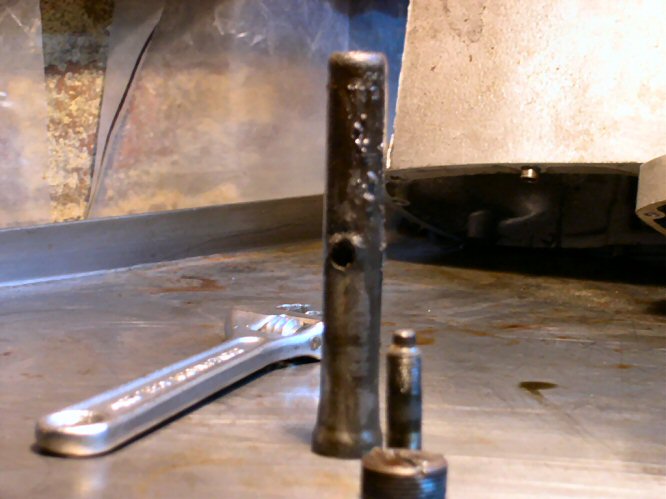 Timing case, crank, and tachometer parts cleaned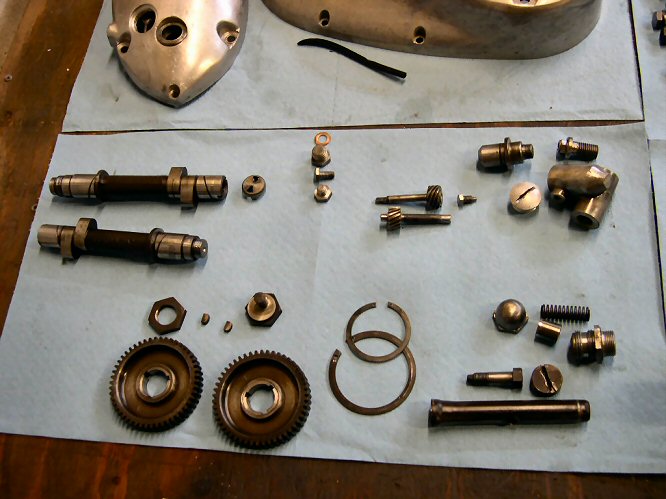 The new honorary shop monkey scrubbing cases (does a hell of job on the parts washer!)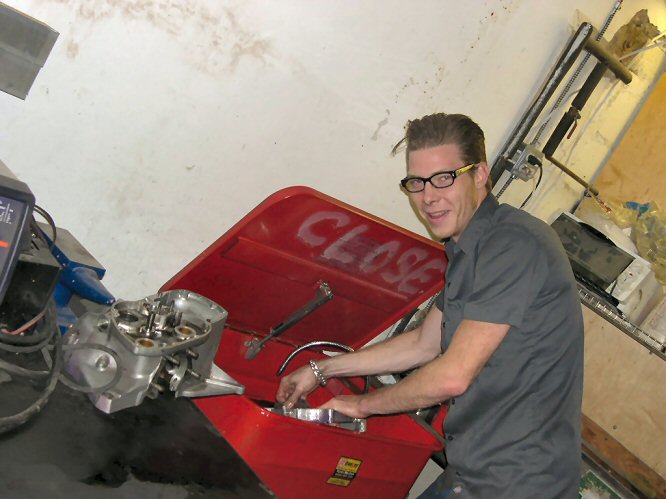 Left crankcase after cleaning and blasting with walnut hulls.
He did a hell of job cleaning up the case hardware too.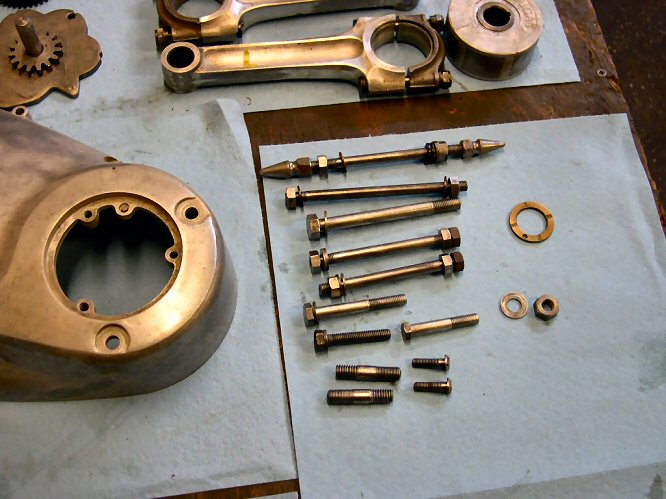 Heating the right case to remove the pinion shaft bearing without broaching the case.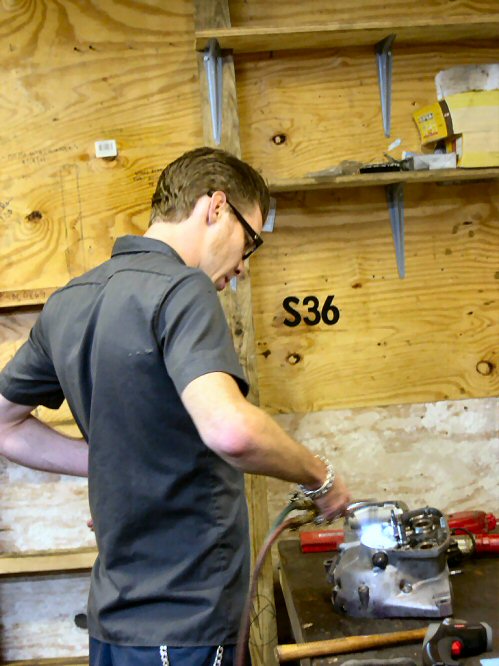 Head, immediately after disassembly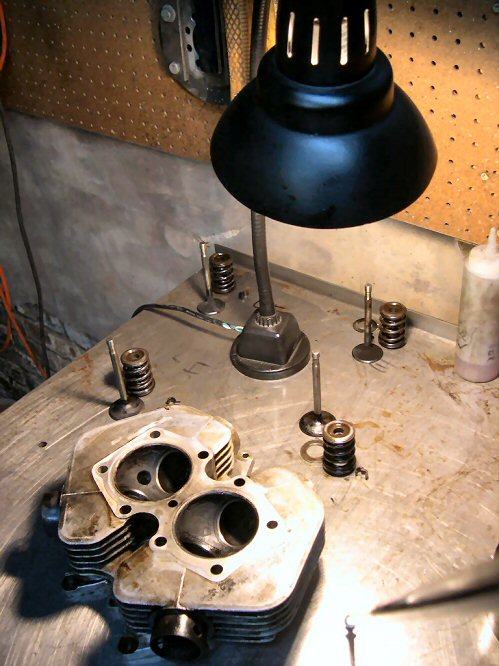 Valve parts, after cleaning, before inspection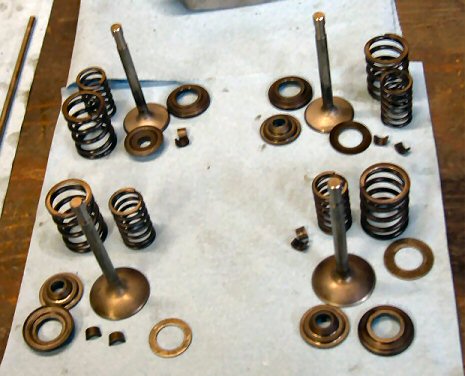 Rocker box after cleaning and finishing with walnut hulls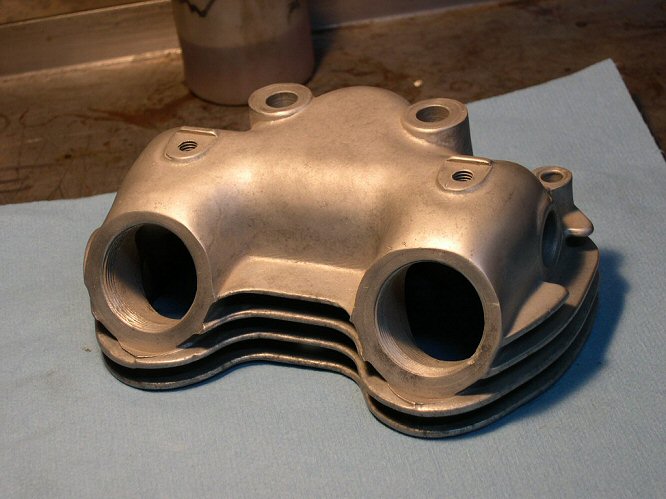 More tech articles @ www.greasygringo.com